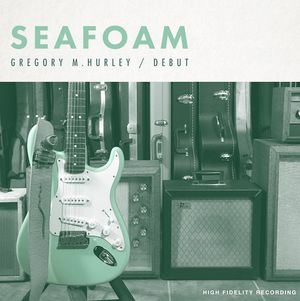 The pick of the week this time is a song called "Be With You" by Gregory Hurley 
Gregory is an unsigned artist from Michigan that I've first heard a long time ago on SoundCloud. I was really happy to find such a great artist there (because let's face it, there's also a lot of crap on SoundCloud). On this song, you will hear his musicianship, his influences that are mainly classic rock, from The Beatles to Steely Dan, and many others in between. To note his always tasty slide parts, Gregory is a master at this, and this is just a little sample. BTW that song is the first single of his new album, that's just been released yesterday, May 1st. 
I highly recommend it. You should run and buy it right now! 
Hear more of Gregory on SoundCloud: https://soundcloud.com/gregory-m-hurley 
Buy the album today: https://ghurley.hearnow.com/ 
Twitter: @GregoryMHurley 
FB: https://www.facebook.com/GregoryMHurley