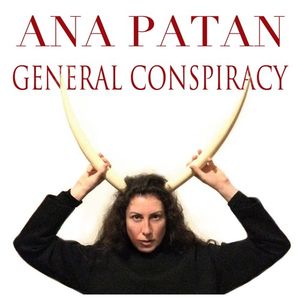 The pick of the week is a song called "General Conspiracy" from singer-songwriter Ana Patan 
The song has clever lyrics, infectious groove and spicey guitars.
Ana is a great guitarist who plays something else than the same old scales, and this is refreshing. 
It's a fun song about how everything is conspiring against her to reach her lover that day. I hope you will enjoy!
Get the song on Bandcamp: https://anapatan.bandcamp.com/releases 
Website: http://www.anapatan.com/ 
Twitter: @ana_patan 
FB: https://www.facebook.com/anapatan.music/