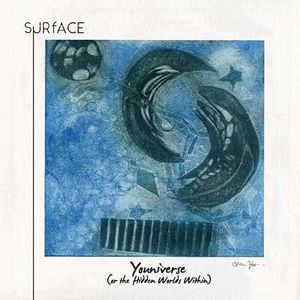 The pick of the week this time is a song called "Something in Between" from SURfACE 
SURfACE is a duo from Florence, Italy. They have released a first album called "Youniverse (or the Hidden Worlds Within)" which in their own words is a "journey throughout their different worlds". This song has a great atmosphere, with dynamics alternating between the soft verses dominated by the percussion and the big chorus with delayed guitars.
Tasty song that I think you will enjoy. And the rest of the album is pretty cool too. Check it out!
Get the album on iTunes: https://itunes.apple.com/it/album/youniverse-or-the-hidden-worlds-within/1341092925 
Website: https://www.surface-band.com/ 
Twitter: @SURfACEtweets  
FB: https://www.facebook.com/SURfACEband/