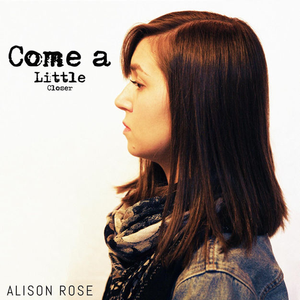 My pick of the week today is a song called "Valerie" from Alison Rose "Come a little closer" debut album. 
Alison is an unsigned artist from Ottawa, who has written and produced and apparently played most of the instruments on this debut album. 
This song shows a cool combination of pop vocals and melody with a rock and roll attitude.  
Pretty tasty!
Listen and buy the album on iTunes: https://itunes.apple.com/ca/album/come-a-little-closer/id1111275312 
Website: http://www.alisonrosesite.com/ 
Twitter: @AlisonRoseMusic 
FB: https://www.facebook.com/alisonrosemusic/