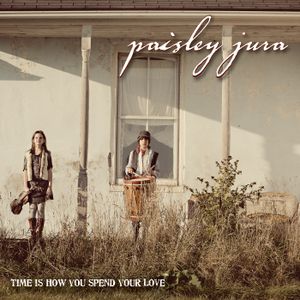 My pick of the week today is Paisley Jura with her song "26 degrees" from her album "Time is how you spend your love" 
She's a Canadian artist from Toronto and you will gather that when she sings about 26 degrees "on the wrong side of zero"...
I mean, how Canadian is that? 
The song is a clever blend of jazz and pop and many things in between and the production is outstanding and really makes the song shine and keep the attention with lots of clever little things going on. 
Get the album on Bandcamp: https://paisleyjura.bandcamp.com/album/time-is-how-you-spend-your-love-2 
Check out Paisley's website: http://www.paisleyjura.com/ 
Twitter: @paisleyjura 
FB: https://www.facebook.com/paisley.jura.9